the masters of JAN-KEN-PON (rock, scissors, paper) 4-2 of TOBATACHUO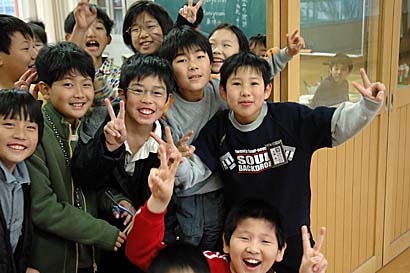 Whenever they have to decide who goes first, the students play "Janken". In this class, they literally terrorize their homeroomteacher so they can do it all the time.
In general the students are all unbelievably cute but also have their share of violent problem children and crybabies.