The students had already left but their images were still there....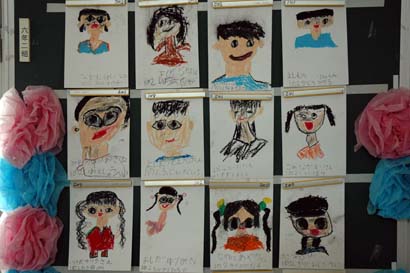 The teaching involves a lot of singing and games. Not surprisingly English is among the most popular subjects (together with Art, and PE).
By the way, the students also love the word "PE" itself and they love shouting it out. Science also seems to be on the top of the list. Japanese, however, is not. You'll hear a very confident "No, I don't" if you ask 4th graders if they like Japanese. Difficult and not interesting are the reasons some mentioned to me later. I don't envy them for having to sweat over Kanji day in and day out.