Monday, June 13, 2005
Sport's Day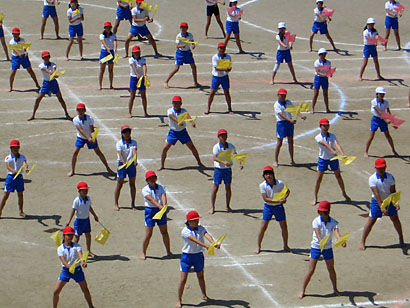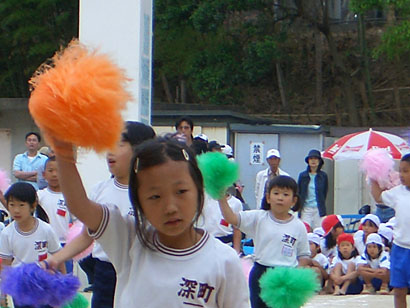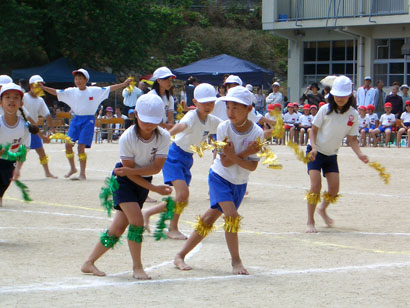 Dance, dance, dance! This year's popular songs for sport's day are "No more cry" and "Matsuken Samba".
Ganbare, ganbare!
The biggest event in May at each of my four schools was Sport's Day (or "Undookai" in Japanese). The students competed in different races but what seemed more important was enjoying movements in the big group, dances and music, cheering for one another and marching to "patriotic" music. Parents and brothers and sisters were there to cheer up their kids and enjoy their packed lunches together. In the end, one of the two big teams (either RED or WHITE) is declared the winner. Most of the pictures here are from FUKAMACHI ELMENTARY SCHOOL.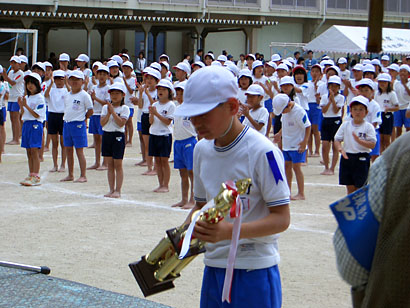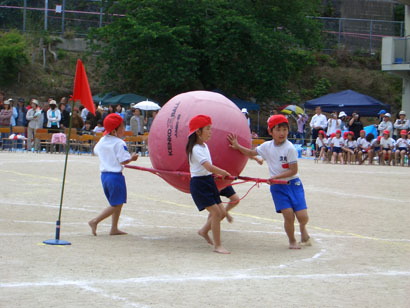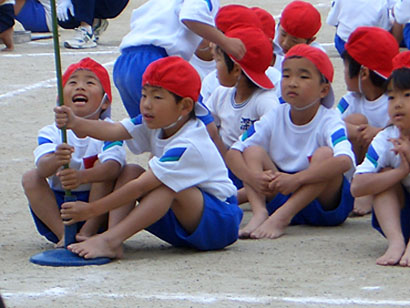 Pics: "White is the winner!", the winners shout: BANZAI!, big-ball-race, the small ones watch their friends racing.